Introducing Vintners Cove Winery
Published on January 13, 2021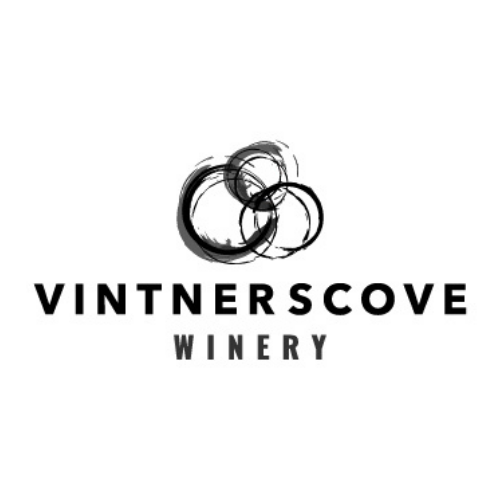 We are excited to announce one of our amazing winery partners – Vintners Cove Winery!
Owned by Eric Mide, his father Leo Mide, and renowned local viticulturist and Osoyoos Indian Band member Sam Baptiste, Vintners Cove takes its name from the small bay at the north end of Osoyoos Lake where they are building a one-of-a-kind RV Resort.
What made you choose District Wine Village?
We have been a garagiste producer for 4 years now and District Wine Village gives us the opportunity to start our brand and fulfill a longtime vision for the Mide family.
"With a love of the land and craftsmanship, my Bestefar [Grandfather] always had a dream of owning his own winery," Eric says. "He emigrated from Denmark to Canada in 1946 and, after finally settling in the Lower Mainland in the 1950's, started a small orchard and also began growing grapes and tree fruit. Although he passed away long before this project began, it lives on through my Dad and myself. It was heartwarming to see the glow on my Dad's face when he came in during this year's harvest and saw our dream becoming reality."
What is it about the Village concept that you were most excited about?
We love that the Village brings collectively-minded people all in one amazing location! With our connection to the local Indigenous community as well,  it made perfect sense for us to fulfill our vision to produce top-quality wine in an exciting atmosphere.
What was the first product produced onsite and released this summer? 
We are really excited to release our portfolio at the Village starting in March! Our first releases include our 2020 Levitate White blend (Ehrenfelser, Pinot Gris and Riesling, 2019 Chardonnay and 2018 Red blends – Ignition Red (a Merlot-dominant blend) and our Meritage (Cab-dominant blend).
Working closely with Sam, who is also the viticulturist from Nk'Mip Vineyards, Winemaker Aaron Crey selects only the finest fruit from some of the Okanagan's oldest and most prestigious vineyards.
What are your favourite pairings for your wines? 
We have an amazing recipe for Lamb that pairs perfectly with the Ignition Red! Stay tuned for the recipe when we open!
Key Team Members: 
Eric Mide – Co-Founding Owner
Leo Mide – Co-Founding Owner
Sam Baptiste – Viticulturist & Partner
Aaron Crey – Consulting Winemaker & Partner
Follow District Wine Village on Instagram and Facebook to see some sneak peeks of what's coming from Vintners Cove this summer!