First Crush Coming Soon at District Wine Village
Published on September 14, 2020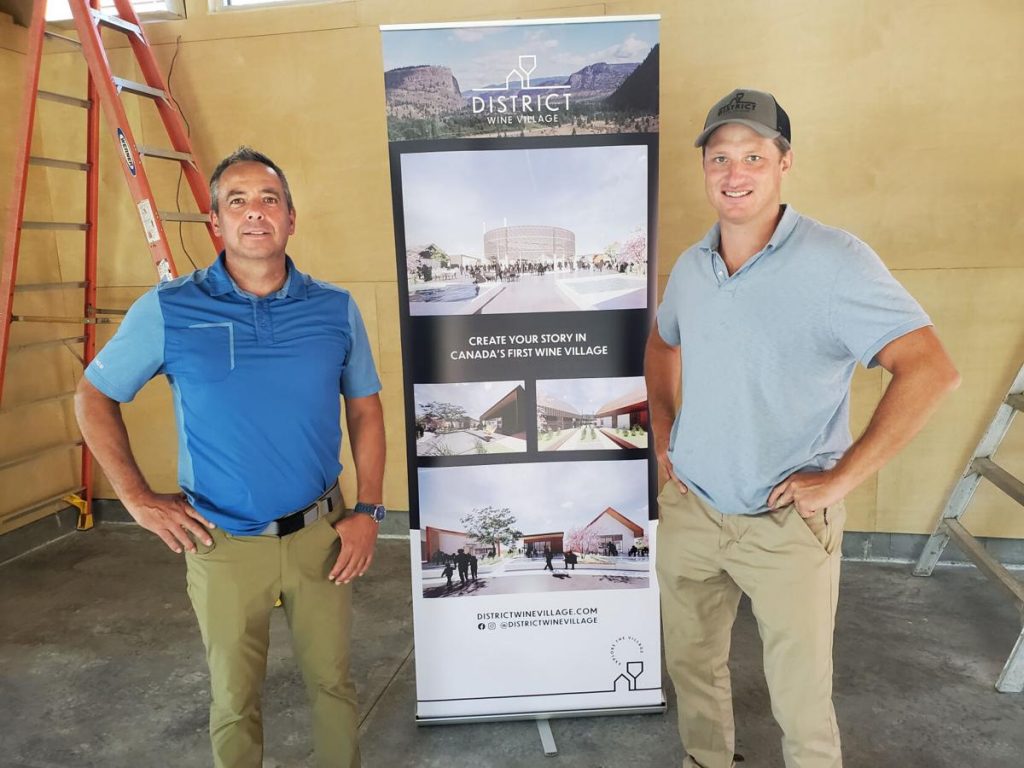 Thanks to Keith Lacey from the Penticton Herald for joining us for a special sneak peek at District Wine Village to see what we've been up to for the past few months.
Penticton Herald, September 11, 2020
The countdown officially began to opening day as Canada's first-ever wine village is scheduled to open next summer near Oliver.
This week, District Wine Village operations director Michael Daley and Greyback Construction president Matt Kenyon held a press conference and site tour at the village, located in the Senkulmen Enterprise Park just north of town.
The first phase of the village will see 16 small wineries, craft breweries and distilleries open side-by-side in a circular configuration. All of the facilities must use products sourced in B.C., said Daley.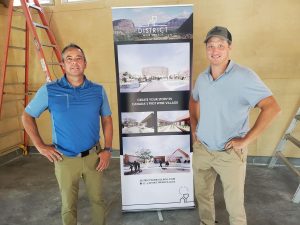 More than four acres of grapes have also been planted on site and there are already plans to develop a second phase that will include slightly larger wineries and craft breweries.
Six of the 16 buildings are now under construction and two wineries are on schedule to start crushing grapes within the next couple of weeks, he said.
The project was the brainchild of Penticton's Kenyon family, which owns Greyback Construction. The family has helped build more than 40 wineries in the Okanagan Valley over the past 20 years.
"This is Canada's first wine village … there are a few of them around the world," said Daley. "There is one in Washington State that Matt and I had the chance to go down and visit, one in California called Tin City that is doing very well. It's kind of a new phenomenon. It's a one-stop shop for people."
The individual wineries, breweries and distilleries are being built on the outside of a large central hub that is licensed to serve 600 customers. The central hub will host various art shows and live musical performances. In the winter months, the paved sidewalk will be turned into an outdoor skating rink. The Kenyon family recently committed the additional $300,000 needed to build the outdoor skating oval.
"All of the wineries will be built on a slight elevation so guests will be able to look into the centre hub," he said. "Each building will have its own licensed patio outdoors, so people can migrate through and decide which winery, brewery or distillery they want to visit, then come back down and enjoy the outdoor complex afterwards."
A large culinary centre will also be built that will offer quality food and pop-up kitchens for special events held throughout the year.
All 16 wineries, breweries and distilleries will have their own separate liquor and operating licences.
Each of the wineries will have to sign three to five-year leases. They will all be smaller, boutique wineries that produce between 2,000 and 2,500 cases annually.
To view the full article, click here.