Introducing One Faith Vineyards
Published on January 20, 2021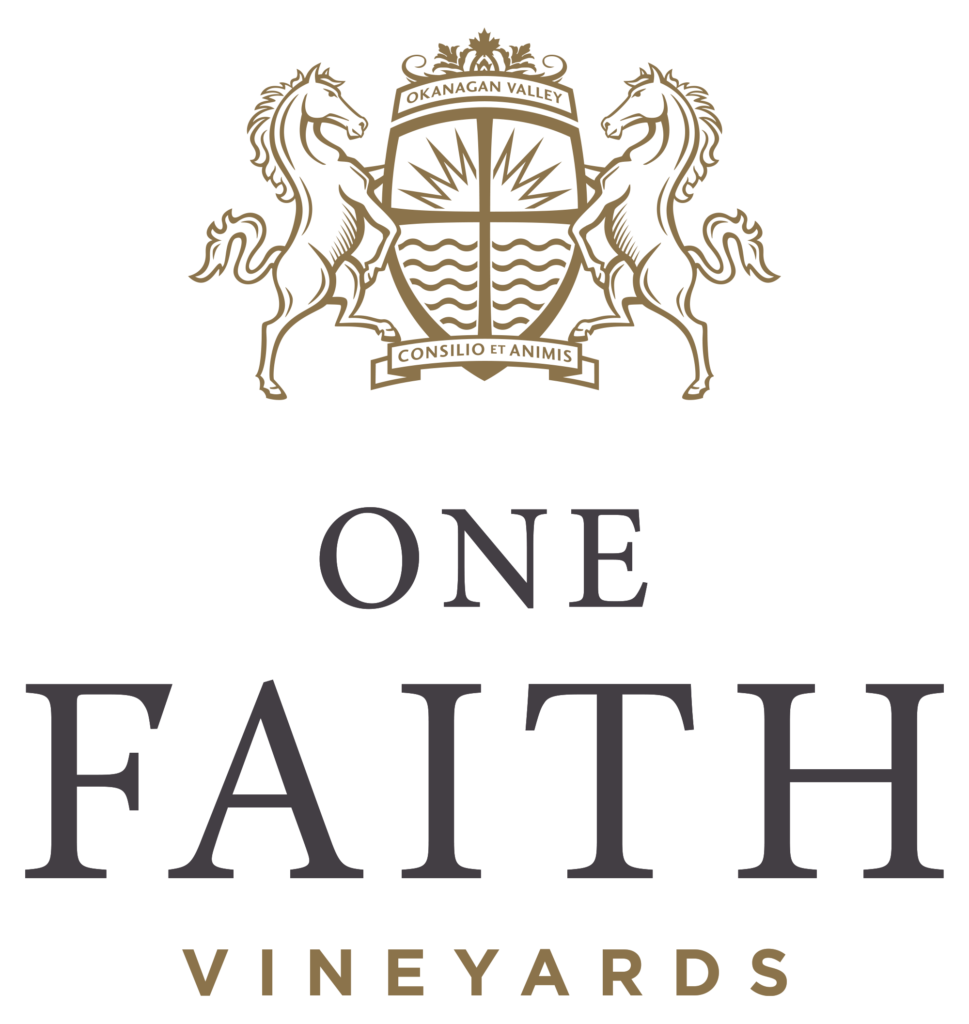 We are excited to announce one of our amazing winery partners – One Faith Vineyards!
Since their inception in 2010, Proprietor Bill Lui has had one mission for One Faith Vineyards – to produce an exceptional wine of unparalled quality in the Okanagan Valley. Having been ranked as a "Cult Wine in BC" by Master of Wine Jancis Robinson and given a 95 point rating by both Master of Wine James Cluer and famed BC wine writer John Schreiner, it seems that Bill is succeeding.
What made you choose District Wine Village?
After 10 years of garagiste farming and winemaking, we wanted to have a space of our own, while remaining true to our roots. We had contemplated opening a location at our Black Sage Vineyard property, however, when we came across District Wine Village, we knew that was the place for us.
From managing licensing and construction, to providing assistance with production and marketing, the support that District Wine Village provides is outstanding and we are proud to be a part of it!
What is it about the Village concept that you were most excited about?
The project is so unique and is going to be such a prime tourism destination. I am excited to be able to have a space for my loyal customers to come and taste with me and also be able to share my passion with new guests who are experiencing One Faith for the first time.
In addition to tastings, I will be creating some personalized experiences so that guests can learn more about the viticulture and winemaking process first-hand. We put so much care, attention and passion into every detail and look forward to sharing that with our guests.
What was the first products released this summer? 
The One Faith Vineyards Grand Vin is our flagship, first-growth wine. When we open this summer, we will be showcasing our 2016 vintage which is a Bordeaux-style blend with 45% Cabernet Sauvignon, 26% Cabernet Franc, 26% Merlot, 2% Malbec and 1% Petit Verdot. Because of our strict quality standards, only 160 cases of the Grand Vin were produced.
In addition to the Grand Vin, we will also be offering our 2018 One Faith Vineyards Blanc (our flagship Bordeaux-style white – a beautiful barrel-aged blend of Sauvignon Blanc and Semillon), 2018 Certitude (Merlot-based Bordeaux blend), and 2018 Sauvignon Blanc. We look forward to welcoming everyone this summer and, in the meantime, visit us online at OneFaithVineyards.com for more information.
What are your favourite pairings for your wines? 
My all time favourite is Peking duck and Certitude. Perfection!
Key Team Members: 
Bill  Lui  – Proprietor
Robert Cleave – Viticulturist 
Follow District Wine Village on Instagram and Facebook to see some sneak peeks of what's coming from One Faith Vineyards this summer!