The Hired Belly on District Wine Village
Published on July 23, 2020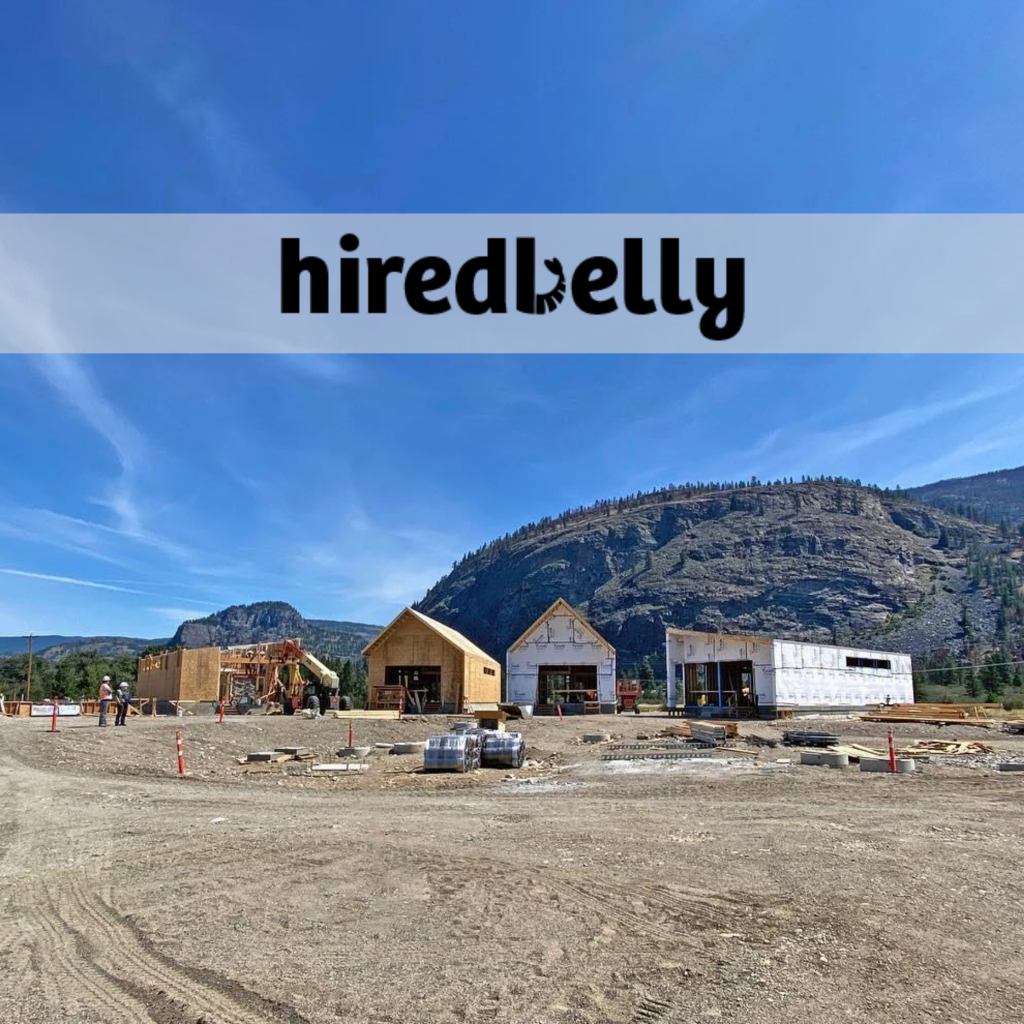 District Wine Village: Gateway to the South Okanagan
Hired Belly Blog – July 21, 2020
Oliver's claim as the Wine Capital of Canada is about to get a serious boost with the arrival of District Wine Village. Located just a few minutes north of town (near Gallagher Lake, right below McIntyre Bluff / Ny-lin-tn) the 'village' will be the first of its kind in Canada. Scheduled for completion by next summer, it has the potential to transform the wine, craft spirits, small brewing and tourism industries in the valley and beyond. 
In all likelihood it will become the gateway to the South Okanagan.
The main purpose behind District Wine Village is to offer a viable and practical alternative to often prohibitive start-up costs faced by neophyte winery owners. The initial phase features 16 stand-alone buildings specifically designed to accommodate artisan wineries, cideries, distillers or brewers. 
Each 1500 sq. ft. stand-alone winery structure comes fully plumbed and equipped, right down to the glycol cooled tanks and misters for the small barrel room. Under 14 ft. ceilings there's room for production in back, with retail and tasting bar out front, along with a lounge and 35 seat patio. Every unit is already fully permitted and licensed, offering, in essence, a turnkey operation.
"The whole idea is to minimize the capital outlay," says industry veteran Mike Daley, who is District Wine Village's director of operations. "All people need to bring is their own barrels, some hoses and and a pump, perhaps some glassware for the front and their brand—and away they go!" Daley reports no shortage of interest from prospective wineries as well as several growers, a brewer and distiller.
If you build it will they come?
There's no question that District Wine Village will emerge as a significant tourism and hospitality draw. For many it will be their first or last stop in a day of winery touring in 'the south.' But the village will also appeal to a broader range of tastes, offering sales of beer, cider and spirits as well as wine—plus food and entertainment—all at one convenient destination.
To read the full story, click here.