Vineyard Preparations Underway
Published on April 17, 2020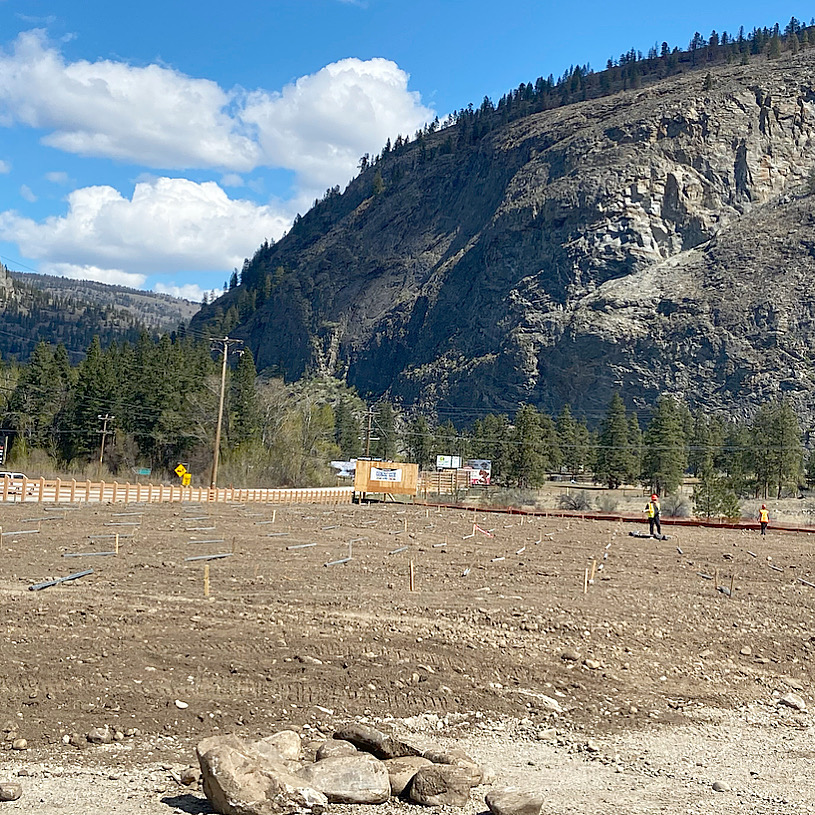 With construction and agriculture deemed as essential services across the province, work continues at our home site and we are still on track to have several production spaces in operation for harvest in August.
This week the crew is busy putting vineyard posts put in the ground in preparation for planting our 3-acre vineyard site. If you follow us on Instagram or Facebook, you may have seen our quiz on which varietals we will be planting and 20% of respondents guessed correctly that we will be planting Cabernet Franc and Tempranillo on this site.
Cabernet Franc is BC's 4th most-planted red grape varietal and seems to be growing in popularity. With approximately 560 acres planted in the province, mostly in the South Okanagan and Similkameen, BC being one of the few places in the world producing a single-varietal Cabernet Franc. The wines often have bright red fruit notes with an undertone of earth and herbs that is characteristic of the varietal.
Tempranillo is not as well known in BC and ranks 14th on the list of most-planted red grapes. Globally, however, it is the fourth most-planted variety in the world and is considered to be one of the nine red noble grapes. Most often associated with Spain and Argentina, here in BC you can find several great expressions and we are excited to see what characteristics our site brings out.
Although we won't it come into production for a few years, we are excited to see how these varietals develop and make their way into our producers' cellars!